While we are currently waiting on the formal introduction from Vlad and MF I will give a bit of a mini update on the Causevest Platform.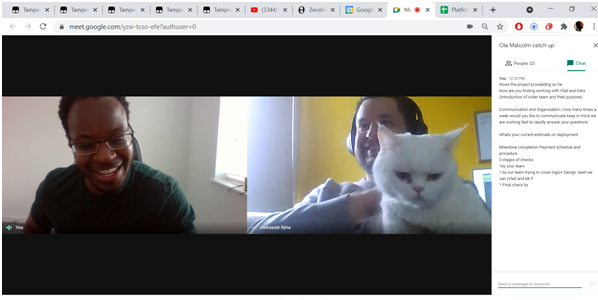 We have a set of developers working on its build and has been in deep discussions with the CTO and it was no laughing matter.
Work has just started campaign creation and there has been great progress on the platform Dr Evil and his team has started work and we will get our next update in 2 weeks with all the user functions completed in 4 weeks looking forward to hearing from them. Dr Evil assured me that the deadlines would not be missed.