Since Paypal launched its cryptocurrency product service to its U.S. customers on November 22, there has been a huge wave of cryptocurrency investment:
The total market value of cryptocurrencies has surged nearly 30% in a month, exceeding $500bn for the first time since the bull market in 2018.
Palpal replaced Square as the poster child for the cryptocurrency industry, generating retail demand;
Massive institutional investment, unprecedented in 2018;
Real world legal use cases from large players have been announced.
It's hard to pin down what's driving this series of events, but I'm pretty confident that Palpal will be joining the cryptocurrency industry and playing an important role.
Cryptocurrencies have soared in value
Bitcoin's surge in late November was the main cause of the market surge, and in the following period, the linkage effect caused several other mainstream currencies to rise in price.
Bitcoin remains the king of cryptocurrencies, accounting for more than 60% of the total market value of cryptocurrencies. As the earliest encryption technology, it has the biggest brand influence.
Any interest in bitcoin affects other currencies, as investors in the cryptocurrency sector want to diversify their holdings and seek higher returns than the steadily growing bitcoin market.
Since Paypalannounced its cryptocurrency service in November, Bitcoin has risen as much as 25 percent in 24 days and closed at a monthly high of $18,500.
Bitcoin hit a new record of $19,650 on November 30, three years after its high of $19,683 set in December 2017.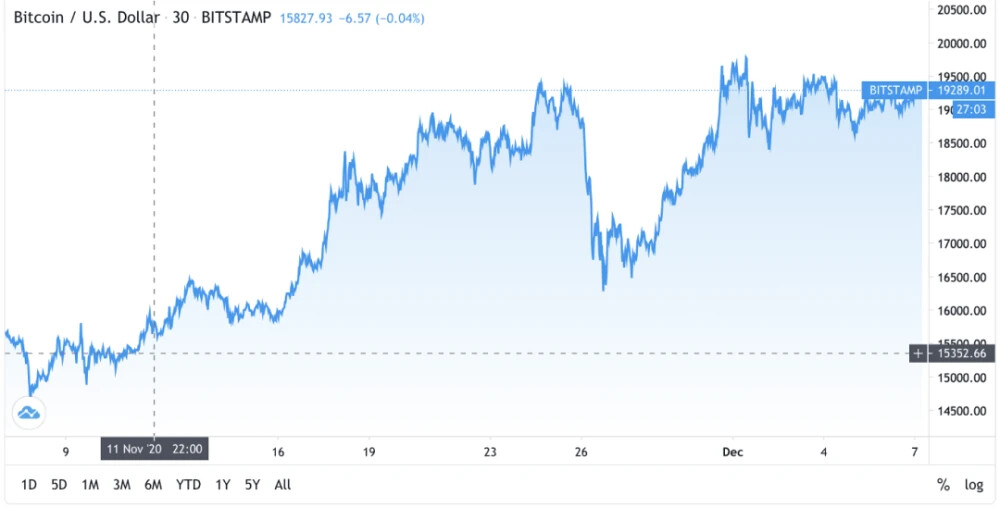 Surprisingly, the size of the cryptocurrency market is growing even faster than bitcoin, at 27% and 25%, respectively. This means that the market value of all cryptocurrencies has increased more than the market value of bitcoin. To some extent, it has eroded bitcoin's dominance in total market value.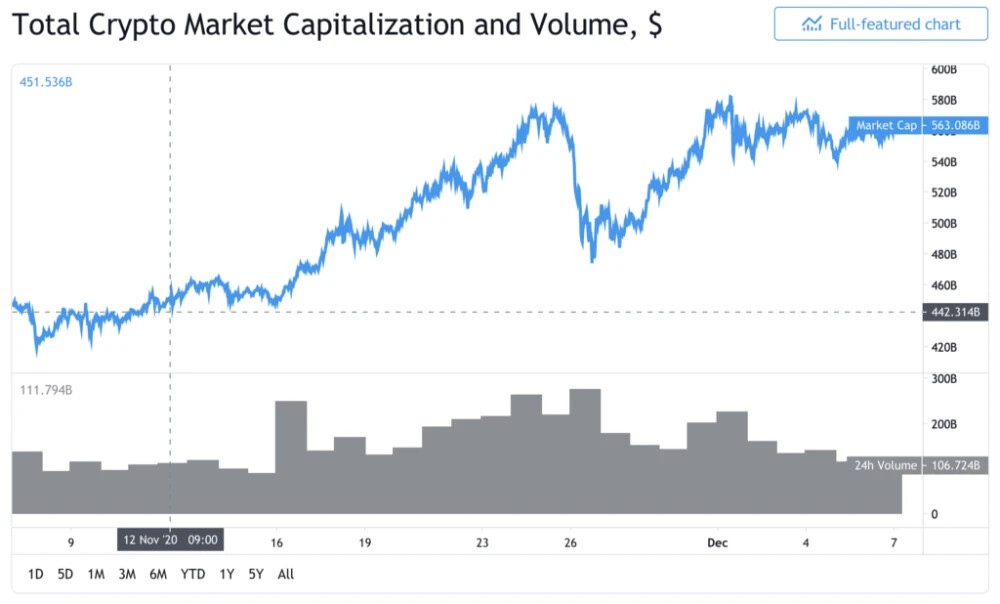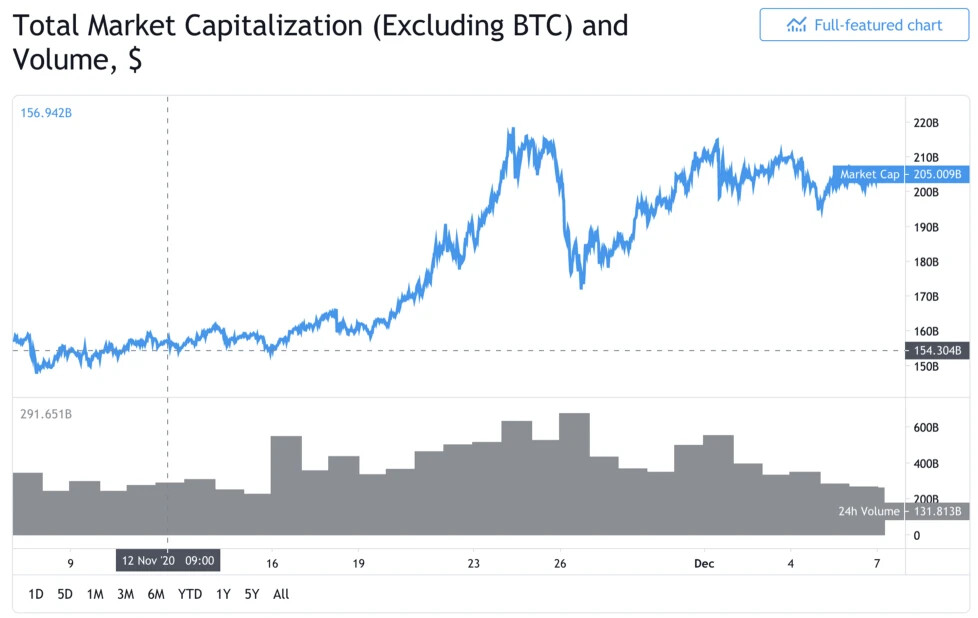 So I was very excited to see Paypal move into encryption and big projects being announced publicly.
Over the past week, the undisputed payments giant Visa has also announced two cryptocurrency products.
A blockFi-Visa co-branded credit card, used as a reward for buying Bitcoin, will be launched in early 2021
Two: Working with the consortium center behind Stablecoin USDC to use the visa network as a new clearing system between issuers and merchants.
While the first project is uneventful, the second is sure to be a game changer.