I was literally passing through the magazine section of a shop and spotted the Beno i took a small look and to my surprise i see a cartoon version of Marcus Rashford on the front of the edition.
Even more shocking was that it was to support a charity that he had set up working with a set of groups and a share of the payment went to this charity.
Even more shocking was that Marcus read his first book at 17 and he was keen to set out to change that for others a truly noble cause.
Marcus read his first book at the age of seventeen, and credits this with changing the direction of his life

The Beno , Sorry i say the dandy in the video!
For Causevest we would set up a cause on our blockchain on behalf of the associated charities and via our platform.
Take note of the 20p goes to charity comment this is common with alot of products but how do we trace and track this donation? That is where the Causevest network comes in providing a clear audit trail of the use of funds for cause's registered on our network.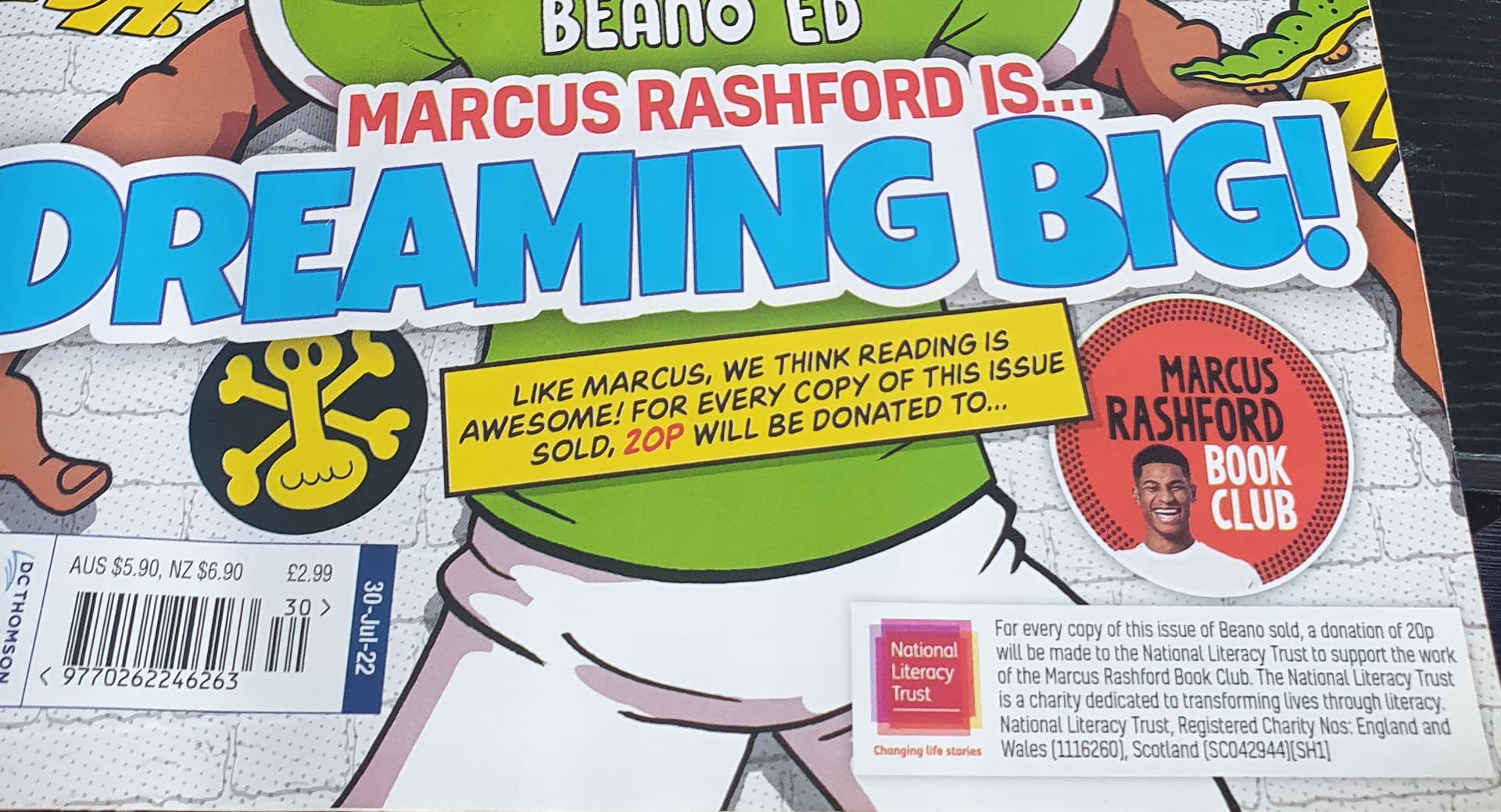 ON top of that partnering with us would give their donors an extra reward in the form of Causevest Coin.