The bitcoin and cryptocurrency market has lost about $400 billion since its peak last weekend as panic spread among traders.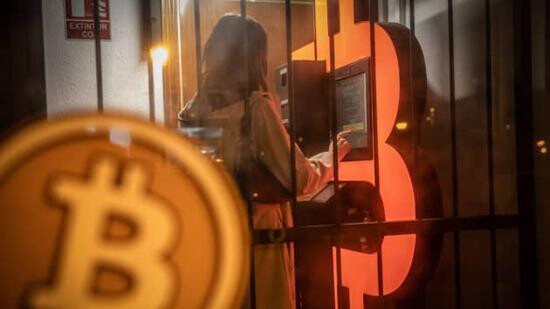 Last week, the price of a bitcoin was close to $60,000 per bitcoin, before plunging nearly 25% to as low as $43,000 per bitcoin. As of press time, the price has recovered slightly to around $46,500. Even with the crash, the price of bitcoin is up more than 50% since the beginning of 2021.
Now, documents released by cryptocurrency exchange Coinbase ahead of its long-awaited initial public offering (IPO) have revealed possible events that it fears could destabilize the price of bitcoin and Ethereum, and potentially disrupt its business.
Coinbase recently released its filing for a public offering on the Nasdaq Stock Exchange (meaning it won't seek to raise more money), valuing the fledgling bitcoin and cryptocurrency trading platform at more than $100 billion.
As part of its preparations for the IPO, Coinbase outlined some of the factors that could affect the price of the two largest cryptocurrencies, Bitcoin and Ethereum. Bitcoin and Ethereum account for 56 percent of Coinbase's total transaction volume, and Coinbase derives most of its revenue from transfer fees.
These risk factors include "disruption, hacking, fragmentation of the underlying network, known as" forking, "as well as the development of quantum computers and regulatory developments affecting cryptocurrencies. "The future development and growth of cryptocurrencies is subject to a variety of factors that are difficult to predict and evaluate," the document reads.
Notably, the document also mentions "the identity of Satoshi Nakamoto, the anonymous person who developed Bitcoin," as well as the influence of Bitcoin under Mr. Nakamoto's name, as a potential risk factor. Bitcoin owned by Satoshi Nakamoto is believed to be worth about $30 billion. Some fear that if Satoshi Nakamoto's identity is discovered or exposed, it could damage the decentralized nature and reputation of the Bitcoin blockchain network.
The identity of Satoshi Nakamoto has been the focus of intense media scrutiny, with multiple investigations failing to reveal the identity of the mysterious Bitcoin developer. In 2016, Australian computer expert Craig. Craig Wright has been waging an increasingly desperate legal battle to be recognized as the creator of Bitcoin since he failed to provide proof that he claimed to be Satoshi Nakamoto, but his moves have instead alienated many in the bitcoin and cryptocurrency community.
Bitcoin is known for its extreme volatility. In late 2017, the price of bitcoin climbed to around $20,000, before plummeting to $3,000 in 2018. The price fell below $4,000 in March last year, but began to rebound over the summer. Bitcoin began its latest bull run in October as institutional investors showed renewed interest in digital assets, and it topped its 2017 high in December.
Last week, as cryptocurrency fever returned, the total value of the 18.6 million bitcoin tokens in circulation hit $1 trillion for the first time, double the $500 billion at the start of 2021.